Customize your favorite photos on an acrylic board to create a unique photo light. It's a great gift and can be placed in the bedroom, living room, or on a cabinet. This beautiful acrylic artwork is perfect for special occasions like Mother's Day, Father's Day, Valentine's Day, Christmas, weddings, anniversaries, and birthdays. Our puzzle name light board is the perfect way to express your love.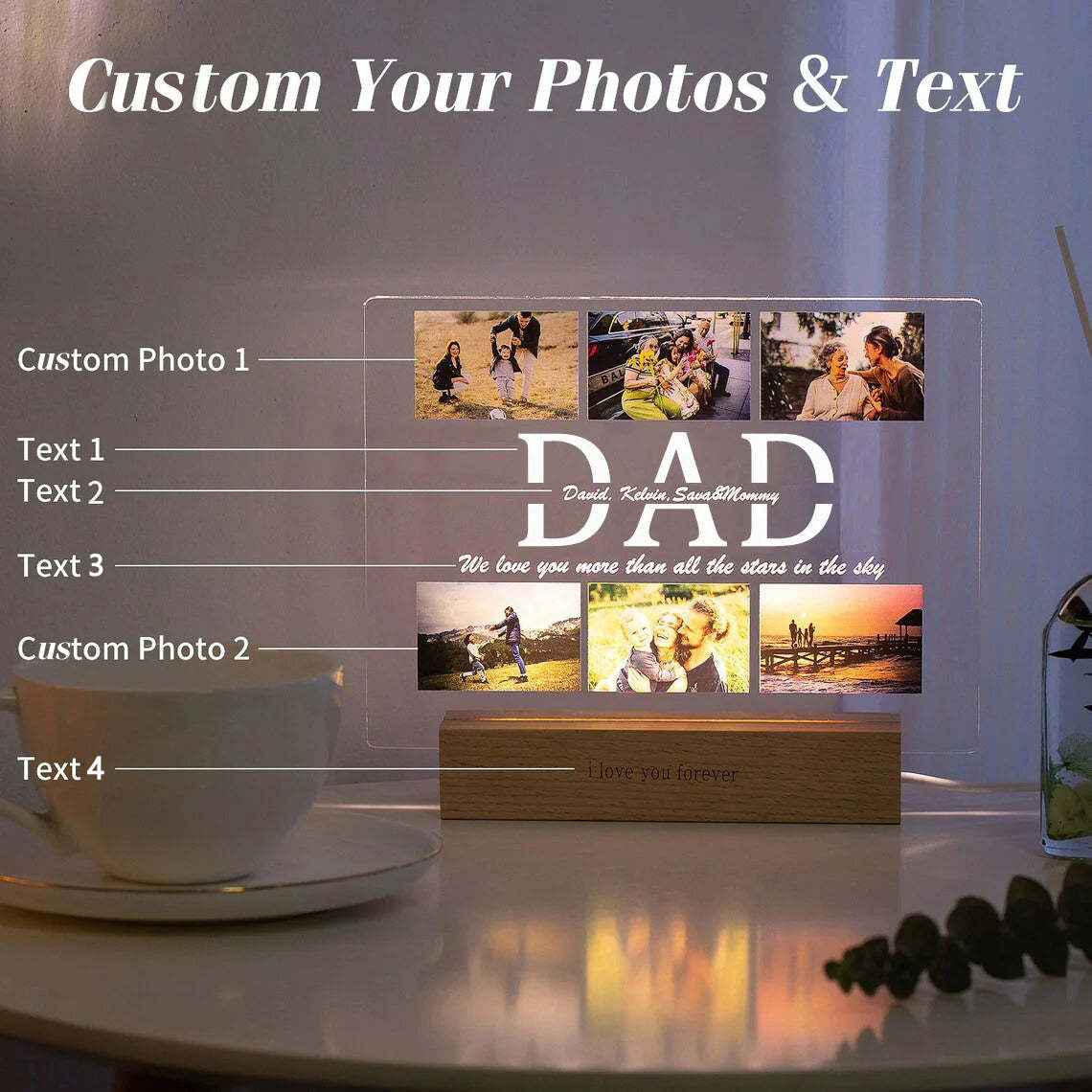 Size: 5.1"W x 7.7"H
Cable length: 150cm
Material:Acrylic / Haruki
Light source:Built-in LED
Power:1.6W
Power source:USB DC5V (Plug not included)
Charging method:Suitable for 5V1A standard charge
Pay attention:Don't use super charge
Please note: when you receive our night light products, you will find a protective film on the acrylic panel. Please carefully remove this protective film to achieve the best display effect.